A number for sales on any smartphone
Sell more with MultiLine
MultiLine by Movius gives sales teams a way to call, text, or WhatsApp from any smartphone with an app that provides complete work and personal separation.
These teams can also use MultiLine directly within Salesforce CRM, offering mobility and convenient automatic notetaking and logging.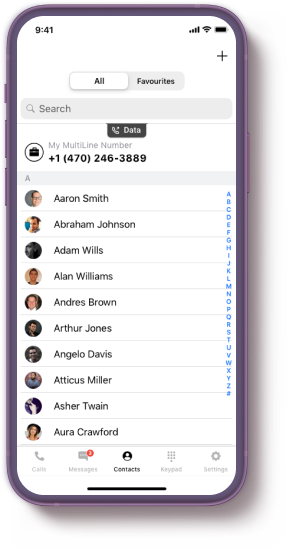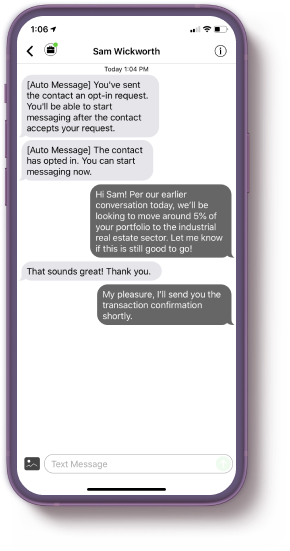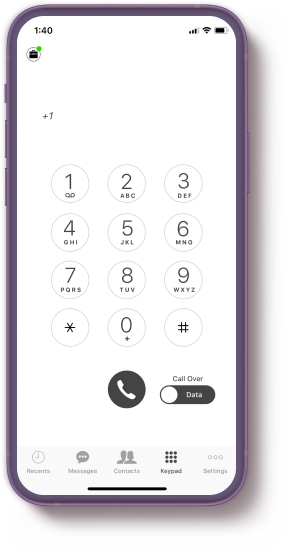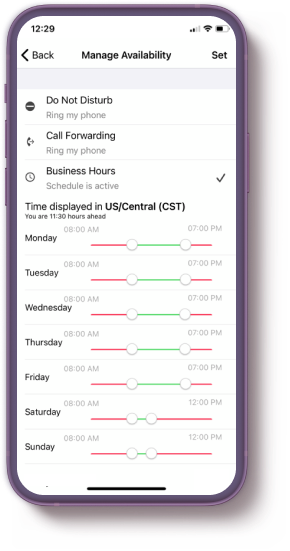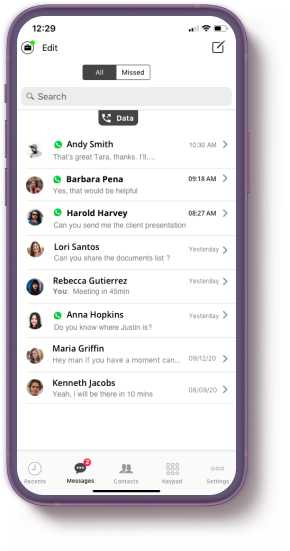 CRM Integration
Seamlessly work within Salesforce
MultiLine Salesforce Connector offers seamless merging of your MultiLine application into Salesforce CRM. With this integration, you can communicate to your customers within Salesforce or on the go.
Make and receive calls and exchange text messages with your customers using your MultiLine number.
When you're in the office, you can take your calls and messages from Salesforce and when you're on the go, you can take them on your mobile and they'll sync with your records automatically.
Click phone number links in Salesforce and easily call and message with click-to-call and click-to-dial functionality.
Text customers efficiently using your Quick Text templates and automated replies.
All incoming and outgoing calls are seamlessly recorded and organized as tasks within the Contact, Lead, or Account's Activity section. Simply click on the task for a comprehensive view of call details.
Additionally, MultiLine automatically links opportunities to the associated Contact, Lead, or Account when calls are made while you're on the Salesforce Opportunity Details Page.
Notes can be added to ongoing calls and viewed or updated anytime later. Calls with notes have a notes indicator in the call log.
Sales managers gain real-time visibility into their team's call and texting activities. They can see who on their team is actively engaging with customers, which leads to better coaching opportunities and the ability to allocate resources more effectively.
Automatic call logging provides data on call volume, call duration, and call outcomes. Managers can track these metrics for individual team members to assess their performance and identify areas for improvement.
By linking calls and texts to opportunities, sales managers can closely monitor the progress of deals. They can identify where communications have been influential in moving deals forward and where additional support may be needed.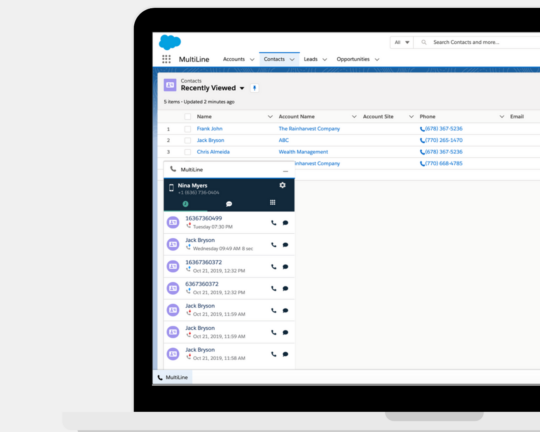 WhatsApp, WeChat, and LINE integration
Reach customers on Social Messaging
Consumers want to message businesses. Convenience is the name of the game. Reduce friction in your sales interactions by meeting them on the platforms they use.
The WhatsApp Messaging Connector allows compliant WhatsApp messaging directly inside MultiLine.
MultiLine users can send WhatsApp messages to contacts, and they can read and reply to WhatsApp messages on the MultiLine messages screen alongside SMS and Voicemail messages.
WhatsApp users see conversations with MultiLine user as with an official WhatsApp business account. This helps provide assurance they're talking to the right person.
MultiLine users within a department share the same WhatsApp for Business profile and contact number, so that clients are always able to reach someone who can assist them.
Supports one-to-one and many-to-one messaging between MultiLine App and external WhatsApp users.
MultiLine users can be added to conversations to assist customers and leave the conversations as needed.
For Sales teams in the financial, healthcare, and other regulated sectors, all messages can be recorded and uploaded to their compliance archive.
MultiLine enforces consumer regulations on obtaining consent to message with configurable opt-in flows.
It can also apply redaction policies to all inbound and outbound messages to prevent data leakage and sharing or storage of prohibited information, such as account numbers or credit card numbers.
Movius provides advanced AI technology that can drive business outcomes. CLARE by Movius can analyze all your business communications for sentiment, providing deep insight into every stage of the sales cycle.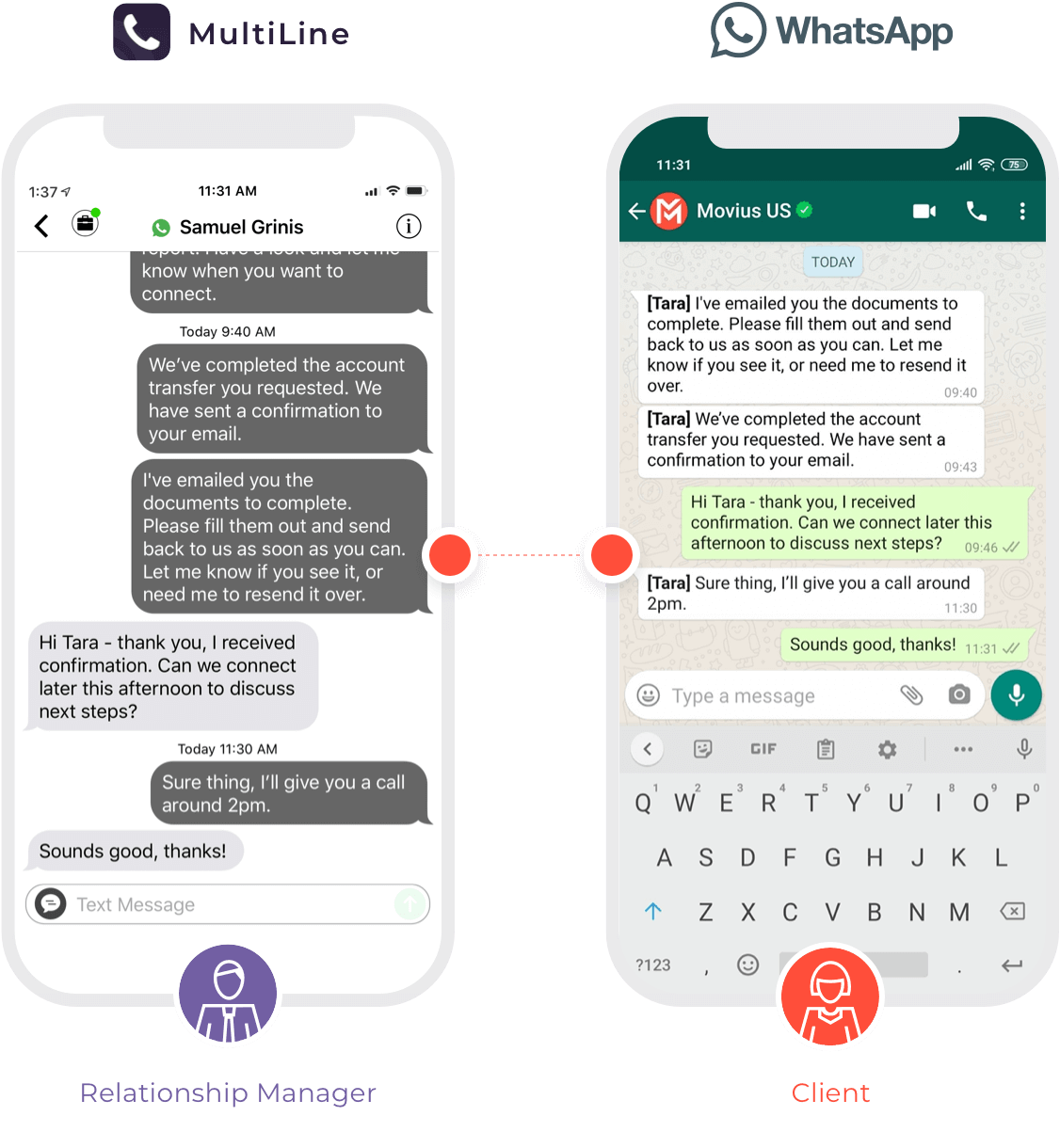 GET IN TOUCH WITH US
Talk with one of our team members
Schedule a demo below with our team today!
DEPLOY IN MINUTES
Explore MultiLine