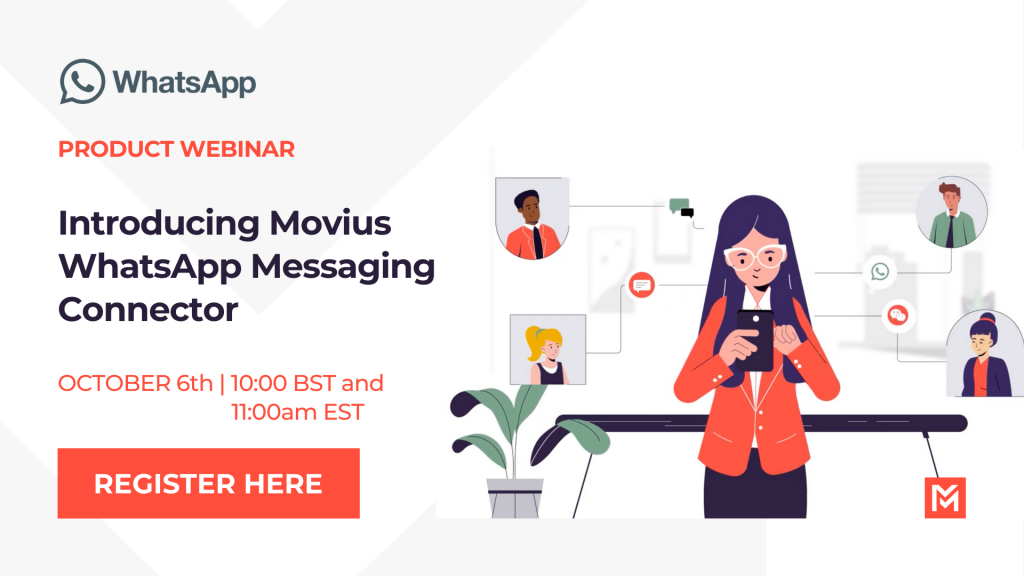 In a world where digital transformation has been accelerated, customers are quickly adapting to new mobile channels. With the rising popularity of services like WhatsApp, firms run the risk of unsanctioned use from their employees as they interact with clients.  Not only can data become unsafe when WhatsApp is used on personal devices, the encryption makes it difficult to monitor and supervise activity, a necessary record-keeping oversight for regulated industries.
Movius is now enabling enterprises to securely and compliantly communicate with their clients on their preferred mobile messaging channel with a new WhatsApp integration. Now you can engage your customers all in one, single place:
Manage cross-channel customer conversations through voice, SMS, WhatsApp messaging
Help unify and bring together mobile voice and multiple messaging channels in a single, convenient user experience
Ability to record and archive all conversations over voice, SMS, and WhatsApp within MultiLine.
All conversations are captured and can be automatically logged inside CRM
You can view the on-demand version of the webinar HERE.
Subscribe for the Latest Posts