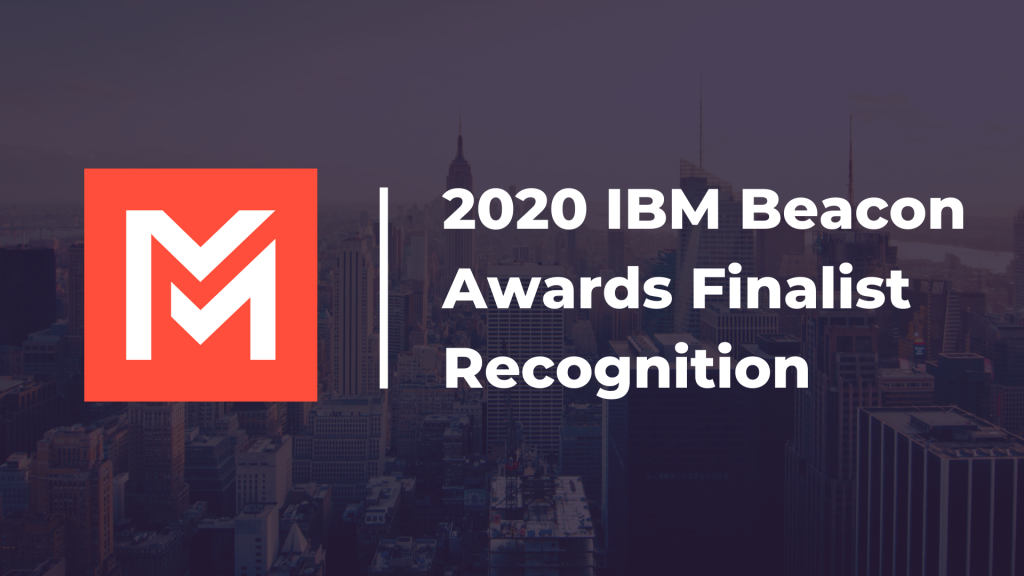 Since our early days, we have partnered with the IBM Public Cloud team to build a product that provides a better business communications experience. Today, we are happy to report that Movius was recognized as a finalist in the 2020 IBM Beacon Awards in the category of Outstanding Service or Solution Built and Delivered on the IBM Public Cloud.
We are honored Movius and our MultiLine solution earned a finalist distinction and congratulate Deloitte for winning in the category. We're looking forward to continuing our partnership with IBM on behalf of our customers and partners, and we couldn't be prouder to be in such good company. Hats off to all of the 2020 finalists and winners in the program.
MultiLine provides an innovative and easy-to-use way for employees to use their personal devices for business purposes while maintaining a proper work/life balance. The solution allows users to keep business and personal phone numbers separate by providing the opportunity to quickly deploy and control a second phone line – with a dedicated business phone number – on personal iOS or Android phones.
While providing a service that allows users to use the device they are comfortable with is a focus for us, we developed MultiLine to help customers solve industry compliance and remote work challenges. MultiLine is equipped with built-in voice and text capture that keeps official conversation records for auditing purposes. And because MultiLine allows business to be performed with personal devices, the service provides a flexible and secure way to ensure 'business as usual' regardless of an employee's location.
MultiLine has proved a trusted business communications resource during mandatory 'shelter in place' orders as a result of COVID-19. In fact, Movius has helped global Tier 1 banks achieve business continuity and compliant mobile communications for tens of thousands of advisors, wealth managers, and traders working from home.
IBM's Public Cloud and associated services have been critical for us to provide value to our partners and customers. MultiLine by Movius has been adopted by companies across industries and verticals, including the financial services, healthcare, insurance and legal communities.
The IBM Beacon Awards recognize IBM Business Partners that deliver exceptional solutions to help drive business value and transform the way clients and industries operate. For more information on the 2020 IBM Beacon Awards, including a detailed list of winners, please click here.
Subscribe for the Latest Posts