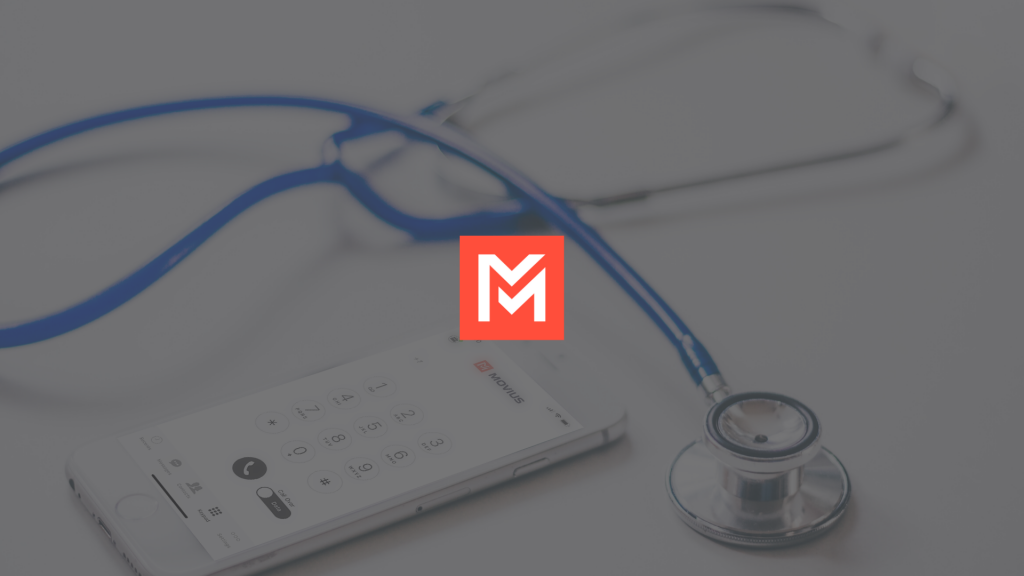 One of the sectors hit hard by the COVID-19 pandemic is home health services. Unlike other Medicare services, telehealth services are not yet considered billable visits. Due to a decline in scheduled visits, higher cancellation rates, and LUPA penalties, 92% of Home Health agencies have seen a drop in revenue, with 2/3 of the agencies experiencing a revenue drop greater than 20%.
A critical element of the quality of home health services is regular communication with patients. Patients rely on the advice and assistance of their home health service to monitor their health and make health decisions. During times like these, the demand for responsiveness and being able to communicate using multiple channels is higher than ever. 
The Movius MultiLine service is one of the quickest and most cost-effective ways to equip providers with secure, HIPAA-compliant calling and texting. We bring together mobile voice and multiple messaging channels in single, convenient user experience. The service is cloud-based, which means easier, faster administration and control for global deployments. The solution also offers optional built-in voice and text capture, SMS Opt-In, and SMS Redaction.
Enable voice and text capture at the organization level to make sure that all incoming and outgoing calls and texts are recorded and ready to be included in your compliance archive. 

There's no action required by providers to activate the recording and they can't turn it off selectively. 

You can configure a customizable announcement to clients that the call is monitored. 

Enable SMS Opt-in to capture the consent, or dissent, of patients to text. You can configure your SMS Opt-in to let patients know who you are and why you want to text them.

Enable SMS Redaction to set lexicon policies that prevent patients or providers from texting ePHI and other information they shouldn't, and alerts administrators that a violation has taken place. 
Companies find that the right second line service can reduce the cost of mobilizing a workforce by 20 percent or more on a monthly per-user basis. Consider how you could save in the following scenarios:
Leading second-line services separate business versus personal use for voice, text, and data. This lets you adopt a cost-sharing model instead of a standard BYOD stipend. You only reimburse employees for patient-related communications over the phone and employees pick up the tab for their personal use, such as binge streaming their favorite shows.

With a subscription-based second line service, you'll always know what your bill is, and you can plan accordingly.

Avoid the costs of supporting and maintaining mobile devices, of asset management and depreciation, and of provisioning, insuring, and replacing mobile devices.
Because you can port existing numbers (whether mobile or landline) to MultiLine and onboard existing corporate mobile devices, your roll-out can happen without patients needing to update their contacts. You can roll-out your BYOD policy in stages as devices need to be replaced, without complications. Because MultiLine works for incoming and outgoing communications, patients won't need to download any software to participate. 
The future of home health services depends on being agile and adapting to new technologies. By implementing the MultiLine service, these home health agencies can reduce overall costs and increase patient satisfaction, all the while delivering the first-class service.
Related Resources
Subscribe for the Latest Posts