We're very proud of the support we've gotten for Multi-Line. Our customers love it — and now they'll love it even more. We have made Multi-Line more accessible; now you can extend it to your laptop or computer to make and receive calls and texts from your Multi-Line number on a web browser.
If you work in any field that depends on text messaging — legal, professional services, real estate, healthcare — you know that it presents a unique set of security and compliance challenges. We want to make sure you have the tools you need to get deals done.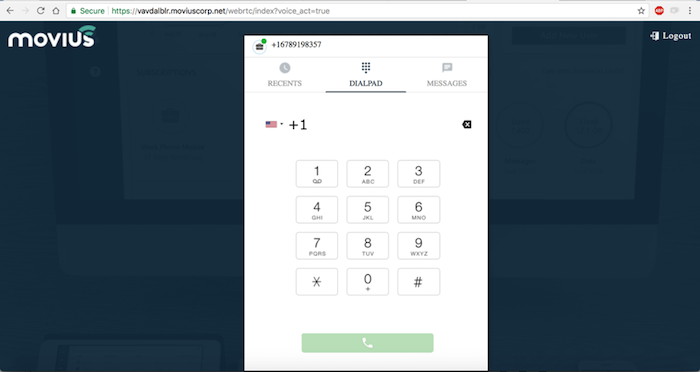 Here's what we've been up to:
We now have the ability to generate and produce a bill containing customer voice, SMS, and data consumption through integration with jBilling invoice and billing system.
We also now offer the ability to redact SMS message bodies before they are stored. Through filtering mechanisms, any SMS message that contains sensitive information will automatically be redacted and masked. This means that enterprises can take even more control over the privacy of their customer's data. For example, in doctor/patient communication, SMS text messages must not contain health information. In the event of a slip-up, this information can be redacted immediately before being stored on a medical enterprise system.
Current regulations require enterprises to obtain opt-in consent before texting a client or prospect. We know it's tough to manage consent; we can now help enterprises easily capture and manage SMS opt-ins/attestations for compliance with consumer protection laws. As an example, when consumers opt in to texts from their favorite brands, a digital audit trail of consent is created.
Added to the Management Portal are enhancements for enterprise administrators as well, covering a range of optional security controls.
We know how you want to work. And you don't want compliance concerns to slow you down.
You keep doing what you do; we've got you covered.
Subscribe for the Latest Posts