Does your organization have good Employee Experience (EX)?
While businesses commonly know Client Experience (CX) is paramount to their success, not as many realize the importance of EX. Shah Naoaj Ahmed defined it in What is Employee Experience (EX) and Why It Matters? as "… the holistic view of workers regarding their relationship with their company resulting from all the activities at different points of contact along the journey of the employee (the stages of employee life cycle)."
The Importance of Employee Experience
The importance of an Employee Experience strategy can't be understated. It is critical to retaining employees and preventing them from quitting or "quiet quitting". Retaining employees reduces costs, creates a culture of loyalty, improves morale and organizational stability, and increases revenue and ROI.
The purpose of a Client Experience strategy is to analyze how clients interact with your organization's processes to accomplish their goals, with the goal of streamlining the process, delighting them, and retaining their engagement from end-to-end. Employee Experience is, similarly, analyzing how employees interact with your organization's processes to accomplish their work, with the goal of making them productive, keeping them happy, and retaining them in the organization.
Josh Bersin put forward in The Employee Experience: It's Trickier (and more important) Than You Thought that the 6 factors that make an organization irresistible are:
Meaningful Work
Hands-On Management
Productive Environment
Growth Opportunity
Trust in Leadership
Health and Wellbeing
Productive Environment
Let's zoom into this third factor, Productive Environment. Bersin highlighted that key factors for the Productive Environment are:
Flexible work environment
Recognition rich culture
Open, flexible workspaces
Inclusive diverse culture
Flexible work environment
Offering the ability to work while traveling, or work from home has recently become one of the most coveted work perks. According to a survey by Owl Labs:
77% of respondents said having the option to work from home would make them happier
59% of respondents said they would be more likely to choose an employer who offered remote work compared to those who didn't
80% of workers expect to work from home at least three times per week
According to a Vidyard Study, 96% of financial services professionals would take a pay cut to permanently work from home.
Recognition rich culture
Making sure to recognize high achievement is critical. Organizations should find ways to use data to pinpoint high performers and find ways to both privately reward the employee and communicate their achievements organization-wide.
Open, flexible workspaces
When you want to gather members of your organization together, co-working spaces are great options. Co-working spaces worldwide are rising exponentially in popularity due to their ability to reduce costs and provide both scheduling and geographic flexibility to workers.
Inclusive, diverse culture
A benefit of remote or mobile workplaces is that you can have employees on your team from around the world. This diversity creates an environment where ideas flourish.
Technology and Productivity
Technology plays a role in creating a flexible workspace. The development of enterprise mobility solutions makes logging into company resources while on-the-go possible without sacrificing security or user friendliness. It's important to reduce, as much as possible, the friction employees experience when accessing applications to do their job. Picking the right applications for your employees is also important to make sure they choose to use your approved applications, rather than find ways to use other preferred applications that potentially introduce IT or compliance risks.
If you're interested in gaining the advantages of mobile work for your regulated employees, we have some tips at  Considerations for ensuring mobile recording compliance for remote workers.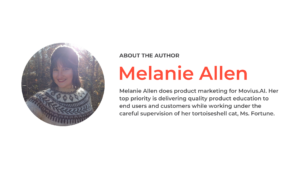 Subscribe for the Latest Posts