At Movius, we believe in making a positive impact on the environment. We encourage recycling at our Alpharetta office, which is proudly in a LEED-certified building with access to public and private group transportation. Continuing to put our values into action, a group of nine Movius employees volunteered at Keep North Fulton Beautiful.
We sorted plastic, baled recyclables, and picked up trash around the street. This volunteering experience was educational and aligned with our campaign to raise awareness about environmentally friendly behaviors.
Recycling at Keep North Fulton Beautiful
Upon arriving at the recycling facility, we were welcomed by the dedicated staff of Keep North Fulton Beautiful. Our day began with a thorough introduction to the facility's operations. We were fascinated to learn about the many steps in the process of recycling.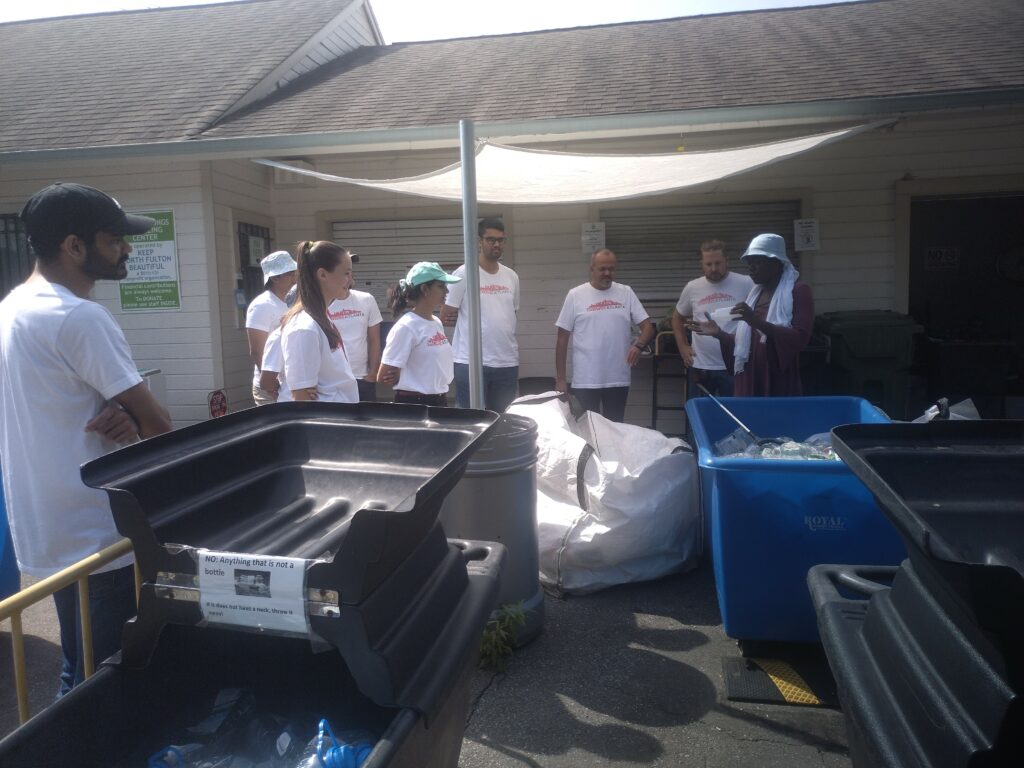 Creating Bales
Creating bales is a crucial step in recycling, as it compacts recyclable materials like plastic, aluminum, and cardboard into manageable, stackable units.
The first step in baling recyclables is stringing the baler. Stringing the baler refers to loading and threading twine or wire into the baler machine. This process is essential for the proper operation of the baler and creating securely tied and compacted bales.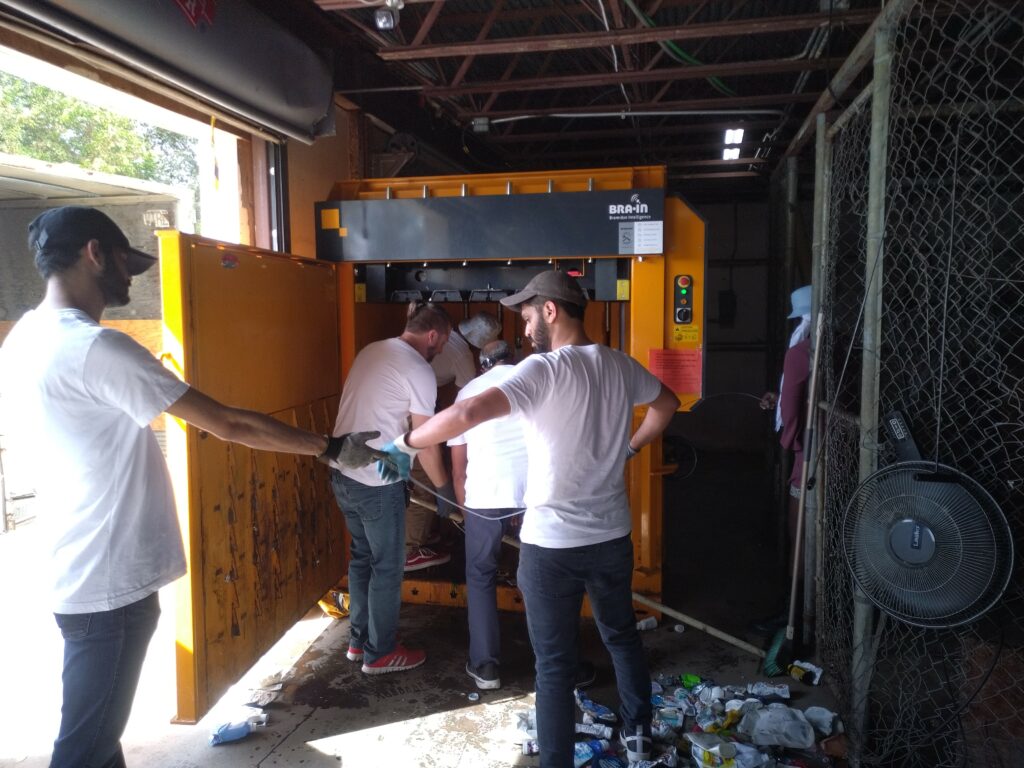 Once a baler is stringed, we sort and toss materials from the bin into the baler. It was a dirty task, but rewarding to see the transformation of loose materials into neatly bundled bales, ready for further processing.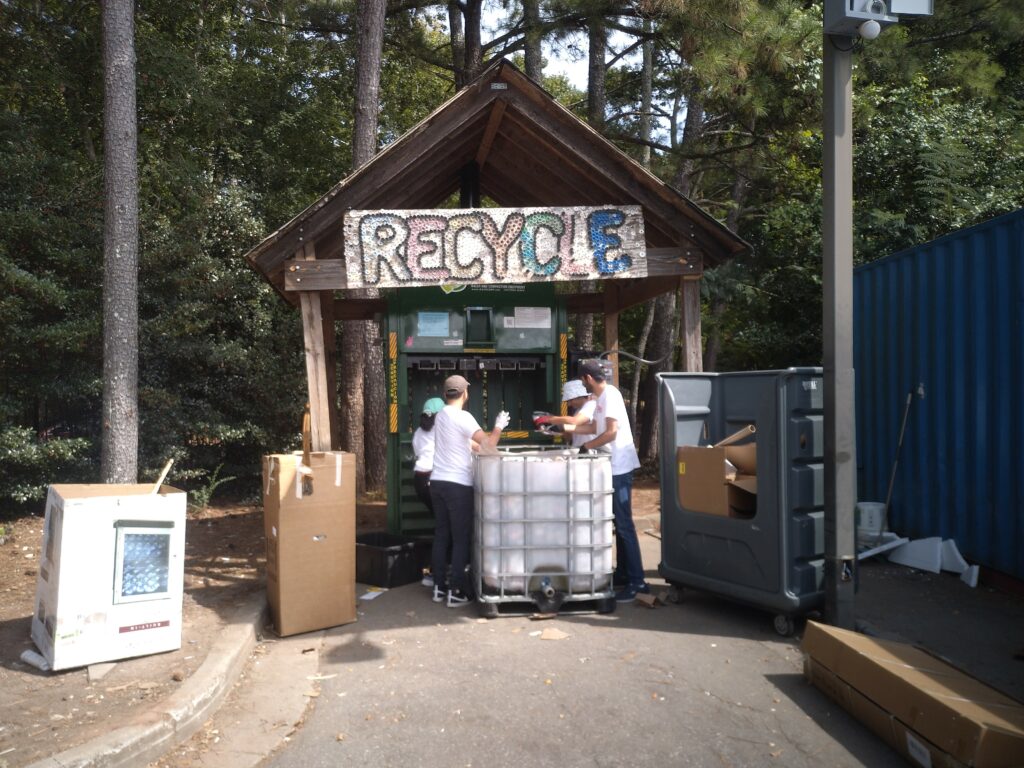 Sorting Plastics
The staff at Keep North Fulton Beautiful patiently taught us to identify and sort plastics based on their resin codes and color. We were also instructed to trash any plastic items that were not clean, as only a little bit of dish soap in a container is acceptable, not food debris or other contaminants. It was a valuable lesson that highlighted the importance of recycling responsibly to reduce contamination and maximize the efficiency of recycling facilities.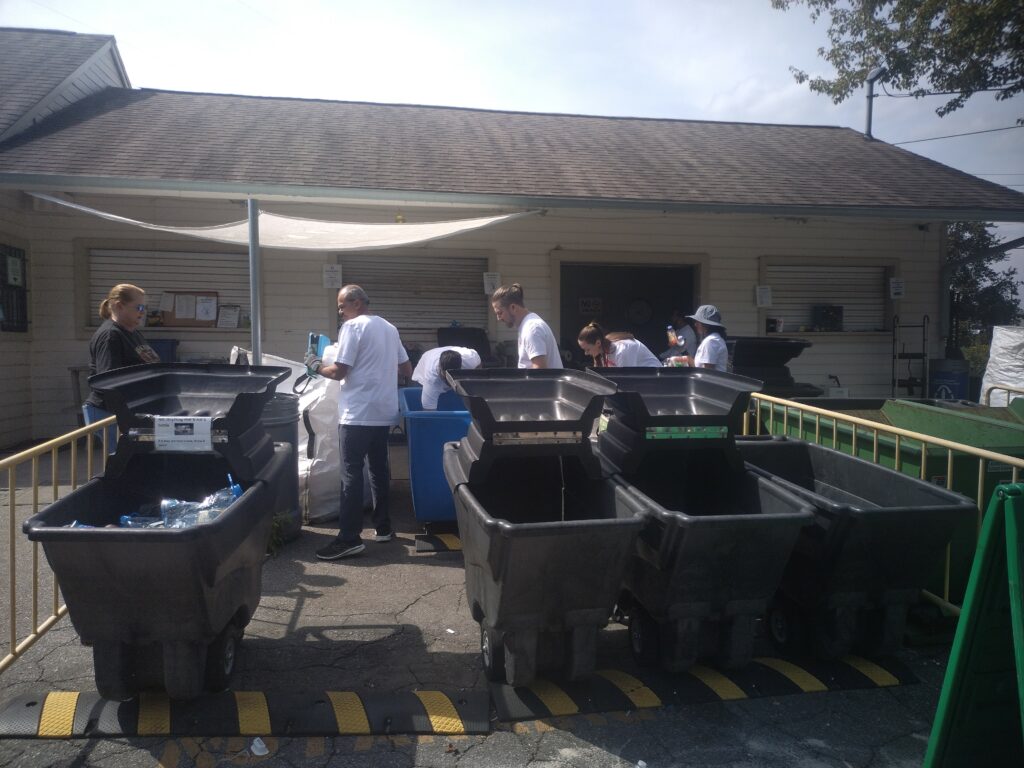 Trash Cleanup
Litter, the improper disposal of waste in public spaces, leads to a range of problems. It harms the environment by polluting landscapes, contaminating soil and water, and posing risks to wildlife. Litter has public health implications, as it can attract disease vectors and pose injury hazards.
It was surprising just how much litter had been tossed into this small patch of land. Please don't litter and discourage anyone you know from littering, too. Litter negatively affects community pride and local economies. It also has long-term consequences, as many litter items, like plastics, persist for centuries.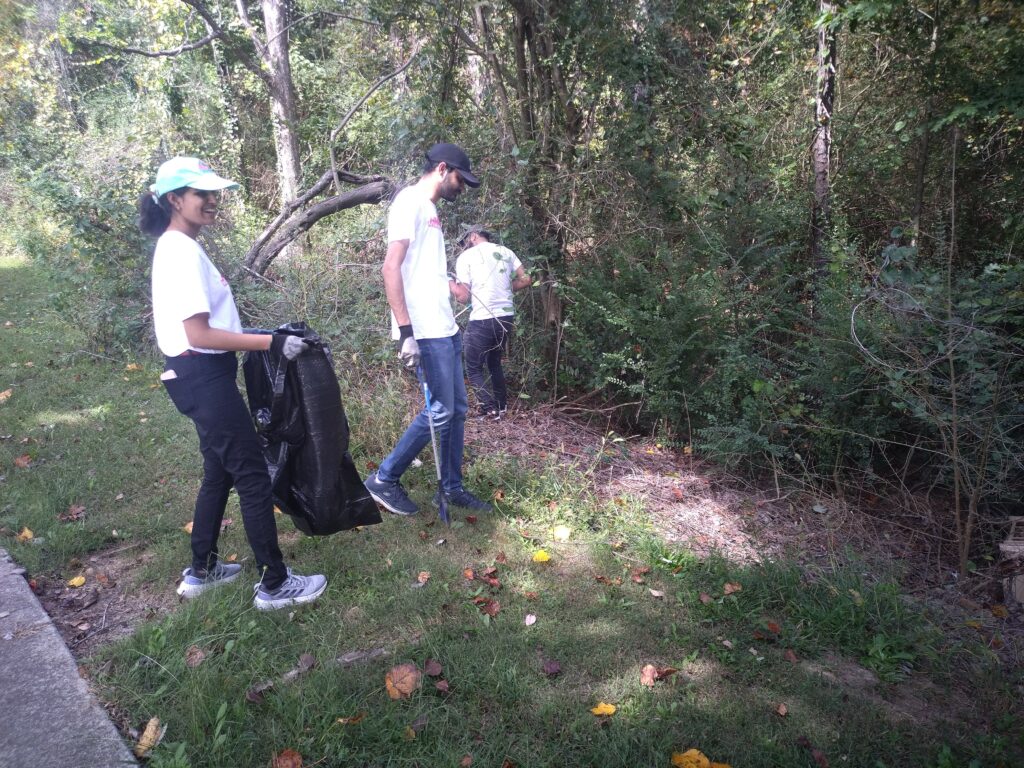 Building Awareness About Environmental Responsibility
Our volunteering experience at Keep North Fulton Beautiful was about more than just getting our hands dirty. It was an opportunity to witness the hard work that goes into recycling and to gain a deeper understanding of the environmental challenges our community faces. By sharing our experience, we hope to inspire others to adopt eco-friendly behaviors and support organizations like Keep North Fulton Beautiful.
 33% of businesses are integrating a sustainability strategy to improve operational efficiency and drive down business costs. On average, consumers switch phones every two years. Only 21% of those phones get repurposed or recycled – the rest end up in landfills, resulting in toxic waste and loss of non-renewable minerals. With MultiLine by Movius, make business communications simplified by having two phone lines, all in one device. By switching over to MultiLine, users can save up to approximately 62 kg of CO equivalents per year. A MultiLine customer with 10,000 end-users could save approximately 810 metric tons of CO equivalents per year! To learn more about the benefits of bring your own phone, schedule an introductory call today.
Subscribe for the Latest Posts