As administrators strategize and plan for the upcoming semester during the fall and summer, it's likely they are considering strategies to improve their operations and reduce costs. In higher education, effective communication is critical for the success of faculty and students. However, traditional communication methods often prove to be inadequate in meeting the evolving needs of today's educational landscape.  
This article explores the disruptive power of MultiLine by Movius, an app that puts two lines on one phone. It's a simple calling, texting, and messaging app that provides faculty with an office number and a central place to track all their university communications. We'll learn how it can save costs on legacy desktop phones, seamlessly integrates with Microsoft Teams, and offers versatile interfaces for desktop and mobile texting. Join us on a journey into the future of communication in higher education. 
The Cost-Saving Advantage
The desktop phone in a university office is quite expensive! They can cost universities $35-45 a month per phone. Therefore, many institutions spend tens of thousands of dollars providing these phones to their faculty and admins. MultiLine subscriptions are far less expensive (although exact pricing is determined by our partners), while adding mobility and ease of use that desktop phones can't match. As universities are clamoring for cost-reduction measures, implementing MultiLine in the organization could slash costs immediately. 
Benefits to Faculty
Seamless Integration with Microsoft Teams
The integration of MultiLine with Microsoft Teams brings numerous benefits to faculty members in higher education. One significant advantage is the ability to consolidate all communications in a single platform. Faculty can conveniently view and manage their communications with other faculty members, students, and administrators within the familiar Microsoft Teams interface. This unified view streamlines communication workflows and ensures that important messages and conversations are easily accessible. 
Additionally, the integration enhances connectivity by providing real-time presence status updates. Faculty members can quickly determine whether their colleagues or administrators are available, away, or at their desks. This feature facilitates efficient communication, as faculty can choose the most appropriate method (calling or messaging) based on the availability of the recipient. Whether they are away from their desk or on the move, faculty members can easily connect with colleagues or administrators using MultiLine and Microsoft Teams. 
Use in the office or on-the-go
Faculty members understand the importance of maintaining open lines of communication with their students, whether inside or outside their office. They prioritize providing timely responses to address student concerns regarding upcoming deadlines or coursework inquiries. Recognizing that modern students often prefer texting as their primary mode of communication and may feel more comfortable expressing themselves through written messages, MultiLine offers a versatile solution. With its mobile and desktop interface, faculty members can conveniently respond to students' texts using either the mobile app, desktop app, or directly within Microsoft Teams. This flexibility adds convenience for faculty to meet students' communication preferences. 
Work-life balance
Faculty members value work-life balance and understand the importance of personal time. With MultiLine, they have the flexibility to set specific hours during which they receive notifications for calls and messages. This feature empowers faculty members to establish boundaries and prioritize their personal lives without compromising their availability to students. By defining their preferred notification hours, faculty can strike a balance between their professional responsibilities and personal well-being. 
Regulations in Higher Education
In education, there are a few regulations that can apply to communications.  FERPA (Family Educational Rights and Privacy Act) and the TCPA (Telephone Consumer Protection Act) regulate privacy and texting. The Clery Act regulates mandatory reporting. 
FERPA
FERPA is a rule that protects the privacy of student education records. For Grade Level students, that privacy is between the school and their parents. For Higher Education students (or students that are no longer dependents), that privacy transfers to the school and the student. Sharing certain kinds of information from records on an insecure or unauthorized platform could jeopardize its privacy and cause non-compliance. 
The Clery Act
The Clery Act is a crucial piece of legislation that plays a significant role in promoting campus safety and transparency. Under the Clery Act, colleges and universities have an obligation to report specific crimes, such as sexual assault, domestic violence, and stalking. When it comes to mandatory reporting, mobile applications with call and text recording capabilities can be highly relevant. MultiLine provides a means to address communication challenges and ensure compliance with the Clery Act. By securely storing call and text records in a compliance archive, institutions can meet the requirement of documenting incidents promptly and maintaining a centralized system for easy retrieval. It streamlines reporting processes, facilitates real-time reporting, and offers a valuable tool for users to fulfill their responsibilities under the Clery Act. 
TCPA
TCPA is not unique to schools, as it regulates any communication between a third party and mobile users. For institutions using an autodialing system, to comply with TCPA, members of an organization: 
Must request users "opt-in" to receive message

 
Clearly indicate the type and frequency of the messages being consented to, and

 
Store the consent in an archival platform.

 
MultiLine allows for the configuration of these settings by groups, so TCPA opt-in can be set up for admins who require it, and faculty that don't require it can be configured according to the policies that apply to them. 
Together, we can transform communication in Higher Education
As higher education continues to evolve, embracing disruptive technologies is key to staying ahead. By saving costs on legacy desktop phones, seamlessly integrating with platforms like Microsoft Teams, and providing flexible desktop and mobile interfaces, we offer a better way forward. MultiLine by Movius is built for regulated industries and can support monitored voice, texting, and social messaging. With the ability to record calls and texts and store them in compliance archives, MultiLine not only simplifies reporting processes but also supports adherence to regulations, such as FERPA and the Clery Act. 
The easy-to-use app provides faculty access to their own separate Office number, message inbox, and voicemail inbox. It's incredibly easy for a school's IT team to provide MultiLine accounts to faculty. Activation requires no visit to IT and only takes minutes. The numbers belong to the school and can be temporarily forwarded and reassigned to new faculty when needed. IT and compliance admins can set up any policies that are needed, such as recording or TCPA opt-in. To learn more and schedule a demo, please visit https://movius.ai.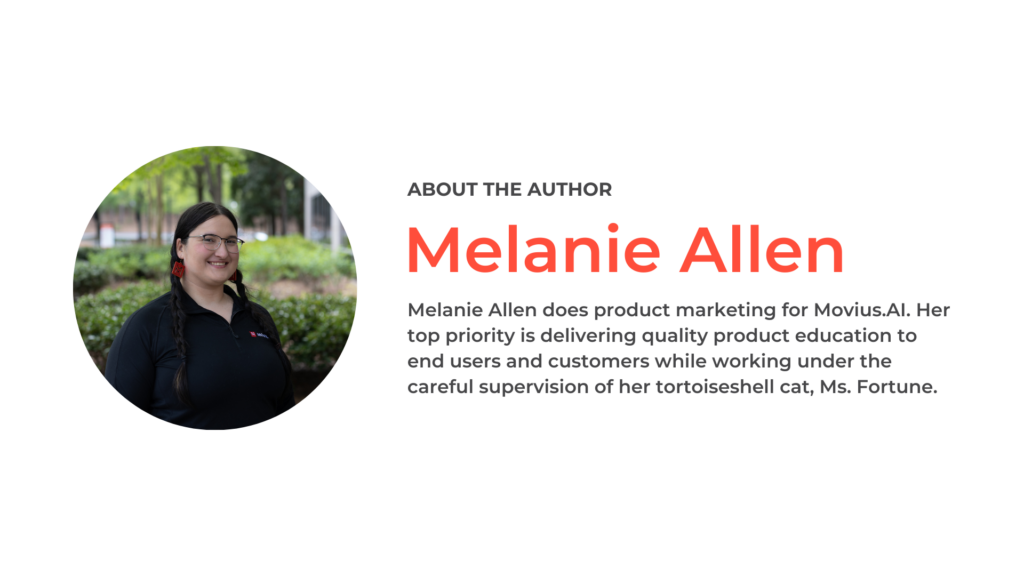 Subscribe for the Latest Posts