Halloween might remind us of supernatural things that scare us, but for a business owners, IT managers and CIOs, there are many natural things that employees do on your dime that may strike terror in your heart.
Topping the list is the use of personal devices for business communications. BYOD is a trend that's here to stay – a recent Tech Pro Research report on BYOD, IoT and wearables found that 72% of the businesses surveyed were either currently permitting employees to work on personal devices or were planning on allowing it.
In our mobile world, this makes perfect sense on many levels – not only are employees comfortable using their own phones, tablets and computers, but BYOD programs have been shown to bolster productivity, cut communication costs, simplify workforce mobilization, and ensure customer service continuity.
But the realities of implementing a successful program can be daunting; Computerworld recently reported that half of U.S. businesses don't even have a formal BYOD policy.
Put this in context of the top 10 mistakes employees make with personal devices used for business, and be afraid… be very afraid. These mistakes include:
1) Exposing your sensitive data to malicious components in apps: Among the millions of apps available, hundreds if not thousands have malware, spyware and adware that can infect your employee's device with viruses or worse, steal your data.
2) Commingling personal information with business data: We know a businessman who works for a large international agency that has no official BYOD policy – and company contacts ended up in his family's shared data plan. In other words, his teenage children have access to private contact information for some of the world's most recognizable names.
3) Being unable to accurately separate personal usage from professional: Considering the intricacies of mobile communications billing, it's nearly impossible to categorize expenses. Without the help of an end-to-end communications service for mobile enterprise, you'll have to either reimburse for all charges or take your employee's word for his/her usage.
4) Losing critical data if a phone is broken, stolen or lost: Not all people are meticulous about backing up information – and is it any coincidence those who don't are more prone to losing the use of their phones?
5) Not wiping their phones when they no longer work for your company: Which means wherever they go, your sensitive data travels with them.
6) Connecting to unsecured wireless networks: Speaking of security, not all wireless device users are created equal, and most don't have any idea of what constitutes safe WiFi connections – and what doesn't.
7) Worrying about "Big Brother": Privacy and security are common concerns for employees that use their own devices for business. They worry that their employer can see personal information, photos, emails and so on. Without a clear separation of business and personal data, employees might use devices that aren't tracked or secured, which is problematic on many levels for your company. This brings us to point #8…
8) Not being meticulous about compliance: For users in regulated industries in particular, it's imperative to track all calls and log all written communications. On a personal device used for business, it might be less easy and intuitive for employees to be consistent in this crucial practice. And your ability to stay on top of compliance is complicated without control of tracking tools. Ditto on making sure such information is backed-up, downloaded and delivered to your company on a regular basis.
9) Having leaky or otherwise vulnerable hardware and software: Employees aren't necessarily vigilant about their privacy and encrypting sensitive data when emailing or using online software and apps. This opens the door for hackers and other security breaches.
10) Not asking for help when needed: It might seem more normal to ask for tech support or advice when working on company-owned devices, but when questions arise while using a personal device, employees might not seek out the assistance in the same way – which could lead to decisions that might not be in the best interest of your organization.
Allowing your employees to go unguarded without the proper BYOD program in place, is leaving the well-being of your company wide open for a variety of threats. With a good BYOD provider that is global, secure and cloud-based, all work-related activity remains within the confines of the app through a separate business line that is controlled by the company. Implementing these proven solutions can eliminate your employees' scary habits and protect the security of your business.
For more information on BYOD security, check out our recent post, "Myth #6 = I would love to consider BYOD but the security aspect is stopping me."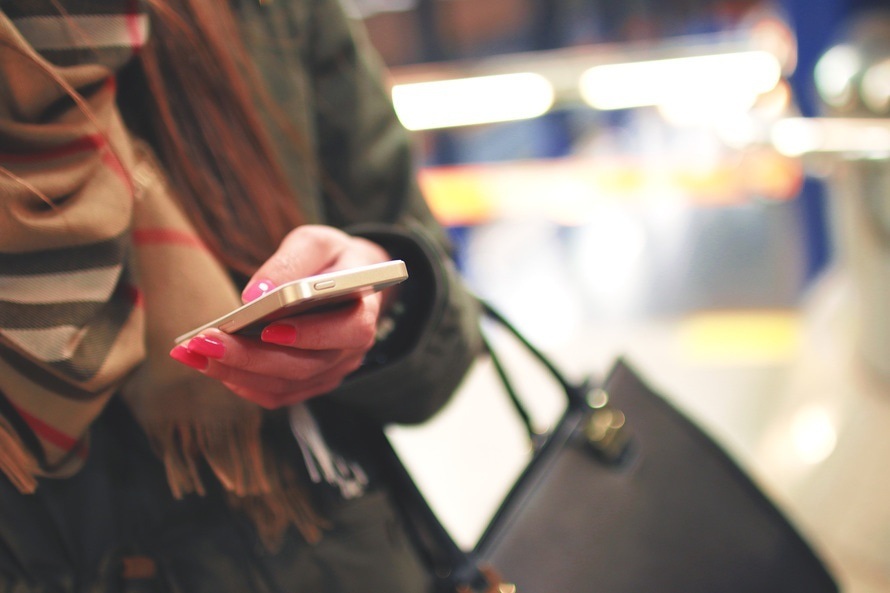 Subscribe for the Latest Posts